TBird ANNOUNCEMENTS
15 days ago
Back-to-School Info:

Tuesday and Wednesday, Aug. 6-7, 7 a.m. - 4 p.m.: New student registration and address verification; students pick up schedules, pay fees, have student ID/yearbook photo taken.
Freshman Orientation: Friday, Aug. 23, 2019, 8:30-11:30 a.m., buses will run regular routes!

Monday, Aug. 26: First Day of Classes!
Don't miss important deadlines!

This year will go fast and there are many important yearbook deadlines. Visit the yearbook block below to make sure you don't miss out on ordering your yearbook, submitting photos, submitting your senior photo, or ordering a Senior/Baby ad..
Pictured is the cover of the award-winning 2017-18 yearbook -- who knows what the staff is planning for 2019-20?!
You certainly don't want to miss out!
TBird summer youth camps

Cheyenne East offers a variety of exciting Summer camps!

Wyoming Summer Youth Writer's Camp
Join other young Wyoming writers at this 3-day adventure in beautiful Curt Gowdy State Park.
Participants will be writing daily; going on discovery hikes; and reading, discussing, and practicing writing in a variety of genres.
Camp dates:
July 8, 9, 10, 2019
8 a.m. - 12:30 p.m.
For more information, email Tiffany Rehbein at Tiffany.Rehbein@laramie1.org.

Tbird sports camps

Six Youth Sports Camps available at Cheyenne East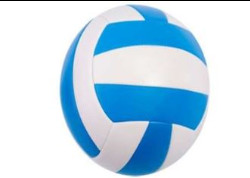 AFJROTC at East High School

Click here for information and the AFJROTC application.

Graduation 2019
Commencement exercises will be streamed at 10 a.m. June 1, 2019
Family members and friends who will not be able to attend graduation may watch it live on the on the NFHS Network. Anyone can go to the NFHS Network webpage and search for Cheyenne East High School to find and watch the stream. If you do not have an existing account, you will need to create one to view the stream.
Click here for additional Graduation Information.

Senior walk 2019

Class of 2019: Preparing to stroll the halls of their elementary schools one last time as their senior year and their public school experience draws to a close with Commencement Saturday, June 1, 2019.

Prom: May 4 @ Little America, 8 pm-12 am

Tickets, $30, sold the week of 4/29 during both lunches.
Students must register guests in the Echoes Office. All guests will need to check in with an ID for admission.
Dress is formal.
There will be a photographer who will offer photo packages for purchase.
Prom Court will be announced the week of April 29.
Candidates for prom court must have Cs or better in all classes at the end of 3rd quarter and be a full time student.
King and Queen will be announced @ Prom at 10 p.m.
Tickets are also available at the door for $35.00.
Night of January 16

East drama to present Ayn Rand's 1934 play
May 2-3 at 7 p.m.
Join us in the courtroom for the presentation of the case of former secretary Karen Andre -- on trial for the murder of her lover/boss, businessman Bjorn Faulkner. An unusual twist of the play: audience members are chosen to play the jury! You won't want to miss this dramatic evening.
Ayn Rand's play premiered in 1934 as
Woman on Trial
.
Tickets (on sale at the door): $8 for adults and $6 for students and seniors.
Cheer & Dance: Tryouts April 15-18, 2019

Coach Emili Brooksmith has announced tryouts for both the Cheer & Dance teams will be April 15-18. The parent/student informational meeting will be Thursday, April 11 at 6 p.m. in the Performance Hall.
ACT Testing Thursday, 4/11/2019

Juniors will be taking the ACT on Thursday, 4/11/2019. Breakfast will be available for all students testing between 7:15-7:40 a.m. in the cafeteria. Juniors must check into their assigned testing room by 7:45 a.m. Testing will begin promptly at 8 a.m. Testing will conclude around 1:10 p.m. Grab-and-Go lunches will be available after testing for juniors to grab. Testing room assignments are posted by the offices and the library.
Students must bring:
A writing utensil. (The test is online but students may want a writing utensil for scratch work)

a photo ID

an approved calculator

(Click for the ACT Calculator Policy)
Students may not have in the testing room:
food or drink – East will provide snacks and drinks in the halls during breaks

notes, scratch paper, dictionaries

CELL PHONE -- students may not use their cell phone for the duration of the test
Please refer to www.actstudent.org for all rules and requirements, approved calculators, and other helpful info. If you have questions call Mrs. Sackrider in the College & Career Center at EHS.

9th graders: Career exploration activity – students will meet in the Performance hall and will be bused to LCCC.
10th graders: Report to the large gym for the PreACT test at 7:45 a.m.
Seniors are invited to the T-Bird Academy, Room 347, to work on college applications, scholarships, and school work.
Spring Break Tutoring

The TBird Academy (Room 347) will be open Monday-Wednesday, April 1-3 from 9 a.m. to noon for students needing extra assistance in their courses; to make up missing assignments, tests, or GVCs; a quiet place to work; or access to a computer.
Tutors will be available to help students in English, math, science, and social studies.

AFJROTC Thunderbird Drill Meet

If you have never seen a precision drill meet, please join us in the main and little gym from 8:45 a.m. to 2 p.m. Saturday, March 23, for the Thunderbird Drill Meet.

---
TBird Youth Cheerleading Clinic: Feb. 5, 6, 7 - 4:30-6 p.m.

Youth ages 4-12 are invited to the TBird Youth Cheerleading Clinic. Participants will be performing at the Feb. 9 Thunderbird Boys Basketball game @ 1:30 p.m. Click here for the brochure for complete details and to register.

ACT Prep: Room 608

Come to Room 608 Monday-Thursday, 3:15-4:30 p.m. from Nov. 12-March. For more information, contact Josh Anderson or Sydney Gwerder @ East High School, 771-2663. You can come in any time, even if you have missed previous sessions.

---
East High Bingo Night: Jan. 11 @ 5:30 p.m.

Buy your tickets this week or @ the door. For $15 you get hot dogs, chili, and a night of bingo -- 2 cards! Join in the fun and help the IB Science program raise money for the trip to Cambodia, Thailand, and Vietnam.

---
Taco John's Invitational: Jan. 3-5, 2019

East is the proud host of the 2019 Taco John's Invitational: 3 days, 6 gyms, 122 games. Please click here for the schedule.
---
East Cares
Helping students in our own school community...
Do you need food for lunch or for the weekend? Personal hygiene items? If so, visit the Main Office and ask about East Cares. We don't want anyone to go hungry or not have basic items we can gladly provide. Friday Food Bags are available through the offices for any student who needs one.
East Cares focuses on helping students in need by gladly providing food, clothing, and personal care items. If you are interested in making a donation, please call (307) 771-2663 and ask about East Cares -- it is a great way to give back to your local community.
Ugly Christmas Sweater Basketball!

Join us for the first home basketball game Tuesday, Dec. 18. Girls Varsity begins at 6 p.m. followed by the Boys Varsity at 7:30 p.m. Earn Thunderbird Nation SuperFan points for each game and bonus points for wearing your Ugly Christmas Sweater! Join us for basketball, candy canes, Christmas carols and FUN! See you at the Thunderdome!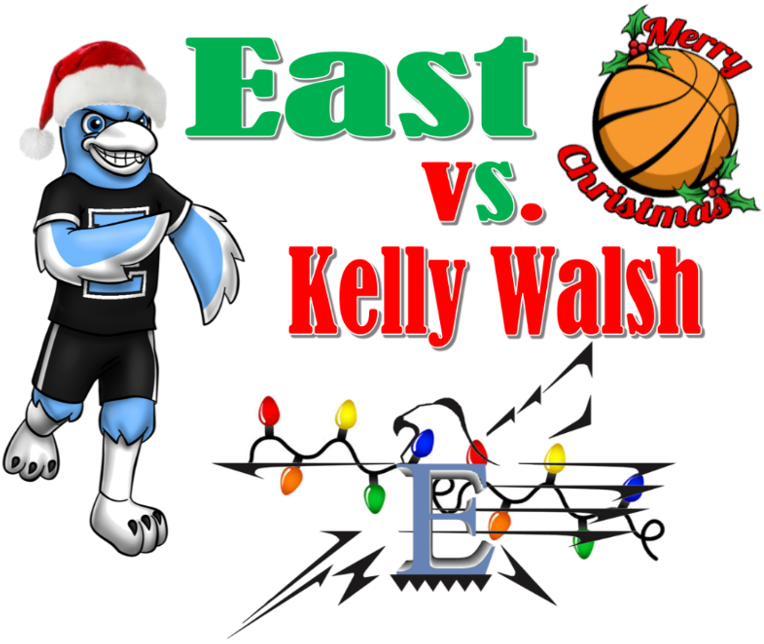 Calling in for appointments
When calling in for a Blue Pass for your student to leave school for an appointment, please call at least 30 minutes before your child needs to leave the school to give time for the pass to be written and delivered to your child.
Dropping off Students in the morning
Please be considerate of others when dropping off or picking up students. Please do not block the drive but pull in to parking spaces or at least only stop in the lane closest to the building so others are not delayed.
Please return PL-874 forms by Friday, 11/9.

Students received their PL-874 forms during their 2B class on 11/7. The forms should be completed and returned by Friday, 11/9. Thank you.

Watch the playoffs!

Use the link below to watch our TBirds in action at state...
---
Key Club: Fall Blood Drive

Key Club is hosting a Fall Blood Drive on Oct. 16, 2018, in the small gym. Students and community members are encouraged to donate. Please contact the Key Club sponsor Mrs. Lyons-Dixon to set up a time. Students must be 16 to donate, and parent permission is required for those under 18.
Progress Reports

Parents, Please remember to check Infinite Campus to review your student's grades and attendance. Printed reports are sent home twice a semester:
---
Back to School Info and Dates

Note: Click click here for the East High School 2018-19 Registration Information (which is subject to change/updates).

Registration: Tuesday, 8/14, and Wednesday, 8/15, 7 a.m. - 4 p.m.

New Student Information Night: Wednesday, 8/15, 6 p.m.
New Student Orientation: Monday, 8/27, 8:15 a.m.
Open House: Wednesday, 8/29, 6:30 p.m.
Immunizations: Please provide proof of immunizations to the school nurse by Friday, 9/21.